IsraelQuest & HolidayQuest
Your online escape room adventures
IsraelQuest: The Kabbalah Code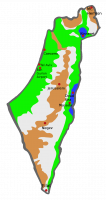 IsraelQuest: Challenge One
Embark on an exciting and challenging quest while you solve puzzles and explore Israel's most popular locations.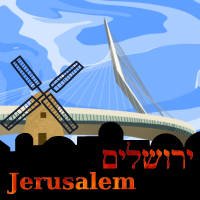 IsraelQuest: The Jerusalem Secret
Explore the city of Jerusalem as you solve puzzles and uncover the city's hidden secrets.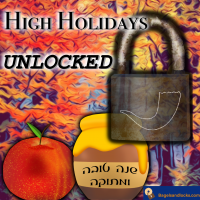 HolidayQuest: High Holidays Unlocked
Unlock your way through the High Holidays as you solve puzzles and tackle challenges surrounding these special Jewish holidays.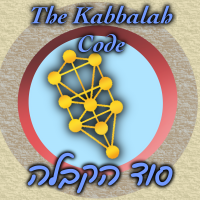 IsraelQuest: The Kabbalah Code
Put your puzzle-solving skills to the test as you dive deep into the mysticism and secrets of the ancient city of Tzfat.
All games available in Standard, Junior, or Pro versions
Who will finish first?
Compete with your friends!
Set up your competition for up to 8 connections.
2 connections: $36 USD
Each additional connection: $9 USD

Play together with family and friends anywhere in the world, with up to 4 connections to the same game.
Play with a single connection – everyone around one computer.
Have a family member in quarantine? No problem!
Upgrade to 2 connections with our quarantine special.
$20 USD
(Quarantine special: $24 USD)

For groups up to 999 players, click here.
We've got great team / competitive options for you, at special group rates!
Questions? Drop us a note at studio@bagelsandlocks.com and we'll be in touch.
We are Bagels & Locks Studios, a studio that creates fun and challenging games and activities, with the added bonus of having educational value!
We are a team of experienced educators, developers, puzzle creators, writers, and artists. In the past, we've created and run a variety of informal educational activities, including the Maimonides Puzzle Room and the Safed Puzzle Room. Now, we've moved online, and we look forward to bringing many more entertaining projects your way!
Want to get notified when new games become available?
"Working on this game with my daughter was a blast!"
-Natalie
"I did the Junior version! It's excellent!
Well done!"
-Sarah
"My kids are literally jumping up in the air when they figure out the answers!"
-Yehuda
"It was a great activity for the family to do together. We had a great time! Highly recommended!"
-Eric
Frequently Asked Questions
What are the IsraelQuest and HolidayQuest games?
IsraelQuest: Challenge One is a quest game that focuses on a visit to Israel. A quest game is a multi-stage game, in which your goal is to solve complex puzzles to complete each stage. It's pretty much an online escape room! You will be presented with different puzzles and riddles to solve at each stage of the game. As you solve each puzzle, you'll advance to the next stage. You will need to complete all 10 stages to finish the quest. IsraelQuest: The Jerusalem Secret is also an escape room style game, all about Jerusalem! 
HolidayQuest: High Holidays Unlocked is also an escape room style game and is the first installment in the HolidayQuest series, with a focus on the High Holidays rather than Israel.
How do I choose between the versions (Standard, Junior, and Pro)?
Our Standard games are designed for adults and teens age 14+. For novice puzzlers and experienced puzzlers.
Our Junior games are designed for kids age 9-13, or for novice puzzlers (younger players can complete the game with an adult helper).
Our Pro games are designed for adults and teens age 15+. For experienced puzzlers.
What devices can I use to play the games?
You can play our games from your desktop or laptop. We are working on mobile versions, but they are not yet available. Stay tuned!
I've never been to Israel, and know nothing about it. Can I play the IsraelQuest games?
YES! The games will introduce you to some of Israel's and Jerusalem's most famous places. If you've never visited Israel, this is a great way to find out about it! You don't need to know anything in particular about any of these sites before you play our games. All the information you need to solve the quest is available to you in the game.
I've been to Israel many times (or I live in Israel), can I play the IsraelQuest games?
YES! IsraelQuest: Challenge One and IsraelQuest: The Jerusalem Secret are fun for everyone, including people who know Israel well. We're sure you'll find the game fun and challenging, even if you are familiar with Israel.
I've never celebrated the High Holidays and I'm not very familiar with them. Can I play the HolidayQuest: High Holidays Unlocked game?
YES! The HolidayQuest: High Holidays Unlocked game can be played by anybody, irrespective of their familiarity with the High Holidays or their traditions. You don't need prior knowledge to play the game; everything you need to know is contained in the game itself!
Can I play the games alone?
Yes, you can play the games alone, but it may be more fun with a group. You can get a friend, or even your whole family together and play the game on the largest internet enabled screen you have available, if you are playing the single connection version. See below for options for multiple connections!
What are my options for playing with friends?
You can choose to play a game together with your friends by choosing our group play option, which allows you up to 4 connections (from different devices) to the same game. You'll work together to solve the game together – you'll even be able to communicate with each other from within the game by typing in your in-game notepad. Everyone who's joined the same game will advance through the game together. You can also choose our competitive game option, where you will compete against your friends to see who can finish first. This option allows multiple players to play at the same time, each with their own connection, and a leaderboard shows how much time each player has taken. The times won't always be close, because hints come with time penalties in this version! The person who finishes with the fastest time wins! You can also play the competitive version as teams – just tell us how many teams you want us to set up for you!
I want to play this game with a lot of people at one time. How can we do that?
We have the ability to run our competitive game for an unlimited number of teams at a time. Each team can have between 1 and 4 players on it, and all teams will be competing to finish first. Your competition is private, for your organization only. Contact us for more information about this option.
Can I get help if I'm stuck?
Yes, you can get help! The game has a ? button you can click on to get hints (up to 3) for each stage of the quest.
How much does it cost to play?
It depends how you choose to play: Group play (2 to 4 connections, playing the same game) costs $25. A single connection costs $15. Competition play prices are: 2 players: $25, 3 players: $33, 4 players: $40. Larger groups can form teams and compete, too! Contact us for pricing for groups that require 5 connections or more. All prices are in USD (United States Dollars).
What payment options do you offer?
Our website uses Paypal checkout, which can process your payment from your Paypal account, or allows you to charge a credit card without logging into Paypal. If you are purchasing the game for a large group, we will contact you to work out payment. If you are in Israel, and prefer to pay us over the phone or using BIT, please send an email to studio@bagelsandlocks.com and we'll do our best to accommodate and get you set up to play.
How long will the game take?
Many people like to think about the puzzles and solve them without any hints, unless they are truly stuck. There are 10 stages to each game, and we estimate that the Standard version will take most people at least an hour and a half to solve, but don't be discouraged if it takes you longer! Everyone plays the game differently. The Pro version can easily take 2.5 hours or more to solve. The Junior version may take about an hour to solve. These estimates are just that – estimates. Play the game at a pace that suits you!
I don't know if I have enough time to finish. Do I need to complete the game in one sitting?
Don't worry! You can take your time to complete your quest. You can take a break at any time. If you have to take a break, we'll save your progress, and you can log back in later to finish.
Once you've paid for your game, you will receive a unique game link. We recommend you bookmark the game page after opening until you finish. This will allow you to return to your game at any time.
I'm in the middle of a game, but my game stopped responding, what can I do?
In the event that your game stops responding, please just refresh your connection (reload the page). If you are still having trouble, please reach out to us at studio@bagelsandlocks.com or via social media.
I want to give feedback or make a suggestion. How do I do that?